Journal Entry:
Sat Aug 18, 2012, 5:42 AM
- Hover the game titles to see the previews -
- Download link at the bottom of the journal -

Dear Raiders, we're thrilled to announce that after long weeks of preparations we are finally ready to launch
our first grand art contest!
You do know all these gorgeous promotional artworks, don't you?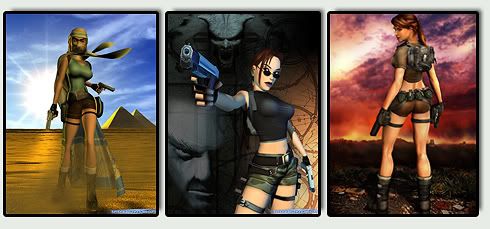 And do you know how those were created? All these masterpieces used to be very rough sketches once, like this:
Many of you definitely know how fascinating the process of an artwork's creation is - how the idea turns into a sketch, how the sketch turns into a breathtaking artwork. Tomb Raider Empire offers you a chance to walk in the shoes of creative directors yourselves and invites to join the contest

So what are you to do here? As the name suggests,
you need to create a promotional artwork for your favourite Tomb Raider part!
The team of
Tomb Raider Empire made 16 rough sketches (2 for each part). Your task is to choose one or two and breathe life into them using your tools of the trade!
Disclaimer – note that this is CONCEPT art and some of the sketches aren't exact copies of events that took place in the games – they're artistic interpretations of locations and actions with some details added. However, each sketch contains enough to indicate the scene by which it was inspired. The sketches are there also to help you with proportions and perspective in your artworks.


A contestant is to
choose one or two of the sketches
and develop the concept further.

You can
NOT
change the poses or omit any of the objects that are present on the sketch.

You
CAN
add whatever you feel like to the given objects and develop the concept in the way you see it, also meaning you
CAN
change the perspective to some extent (if it fits the composition better, depending on how you will further develop the concept), but the pose and main idea must remain the same.

You may
NOT
download a sketch file and then continue working on that very file (color/overpaint/manipulate it in Photoshop or any other software) – you have to create your artwork from scratch (redraw it yourself) using the sketches as
references!
Accepted media –
ALL MEDIA ALLOWED
– that means digital, traditional, traditional and digital mixed (no collaborations allowed, the work must be solely yours), photomanipulations, cosplay, etc.
- Note about Cosplay and Photomanipulations – if you feel like the given concepts are impossible for you to develop through cosplay only, you are allowed to photomanipulate your Cosplay photos to make them fit for this contest! However, if you use stocks without permission or without crediting them, your entry will NOT be accepted!
Here is the
preview
of all the sketches!
(download button for full size is in the bottom of this journal)
Sketches

Hover over each game title!

Tomb Raider 1/Anniversary
Tomb Raider 2
Tomb Raider 3
Tomb Raider 4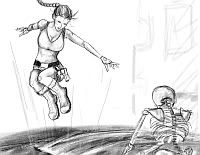 Tomb Raider 5
Tomb Raider 6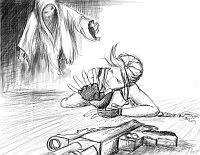 Tomb Raider 7
Tomb Raider 8

The number of allowed entries is 2 per person.
We have many sketches but choose your favorites and enter only with your finest work! It can be two versions of one sketch or one version for two different sketches.

The piece created for the contest should have a note in the artist's comment saying that this is the entry for the "I am the creative director of Tomb Raider" Contest and have a link to/avatar of the group.



The piece should be created for the contest specifically, no old artworks can participate.



Your entries should be submitted to the Contest folder.
The final date for submission is
October 18th 2012, 00:00 CET
. You've got two months to complete your masterpieces. To check how much time is left simply check the front page of the group where you'll find the
countdown ticking off the minutes to the deadline.
And the most anticipated part,
the prizes!
First place

An exclusive Tomb Raider
T-Shirt of the requested size
with a collaboration artwork from the admins
Inna-Vjuzhanina
and
Pencil-Stencil

A copy of
Lara's Reborn mug

3 months of Premium Membership
on DeviantArt
(click for full view)
Second place

A collaboration commission from Inna-Vjuzhanina and Pencil-Stencil

2 months of Premium Membership
on DeviantArt
Third place

A collaboration commission from Inna-Vjuzhanina and Pencil-Stencil

1 month of Premium Membership
on DeviantArt
All of the prizes are provided to you with love and devotion from each member of the Empire crew:



So what are you waiting for? Grab your pencils and brushes, tablets and cameras and let the magic happen! Happy raiding and make your own luck!

Download the pack of all the sketches in full size
here